Performance
Moshimoshi City
—Take a Stroll Through Kyoto and Listen to a Series of Fictitious Performances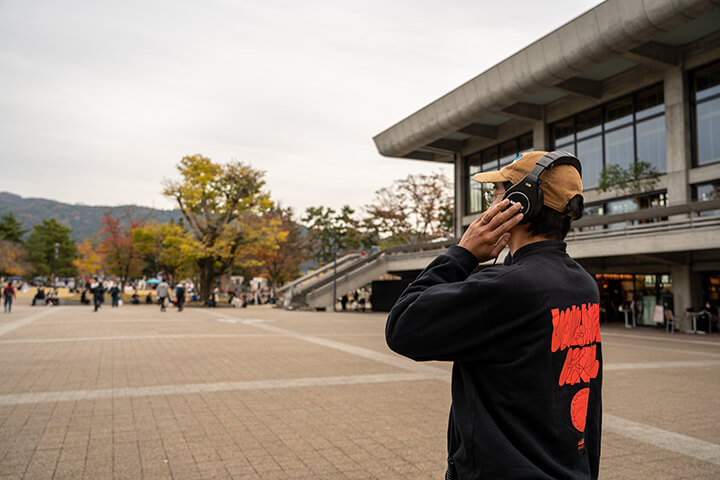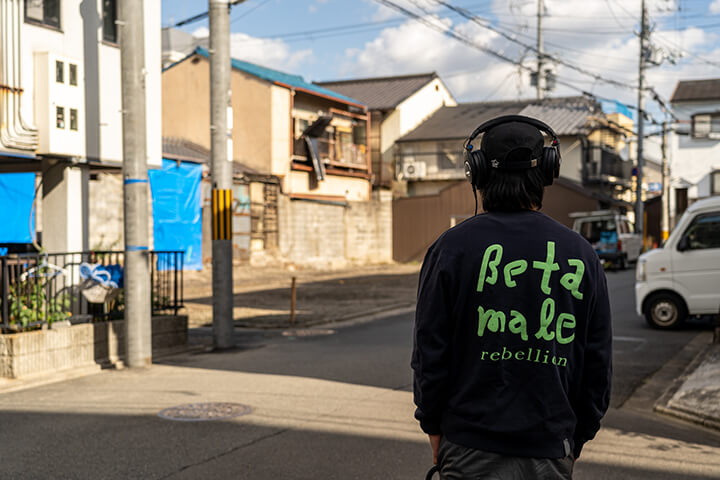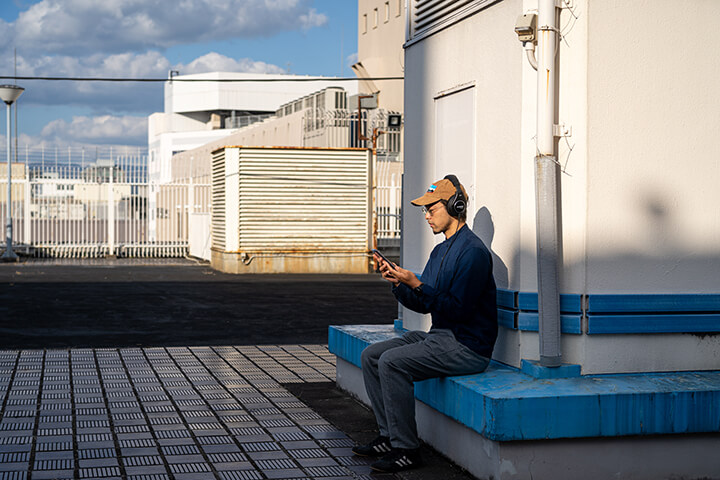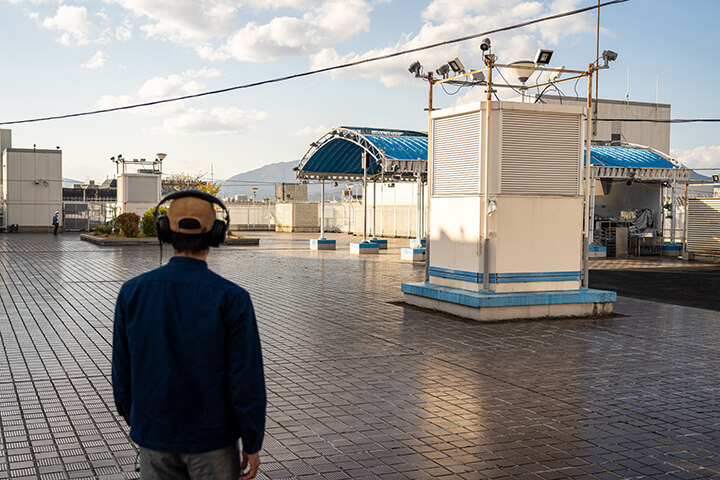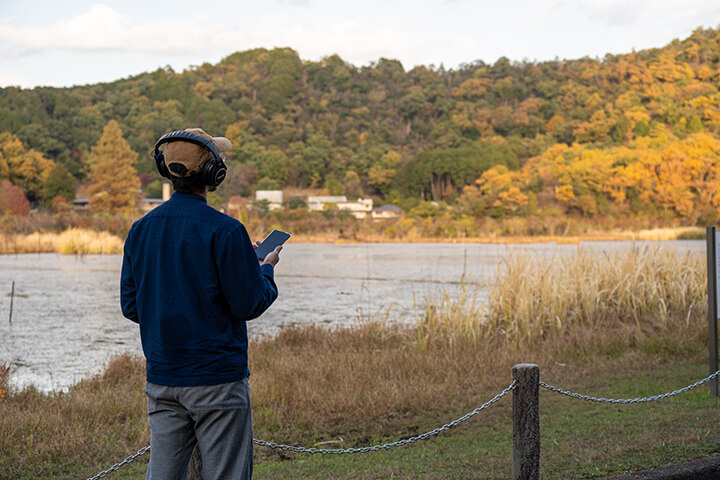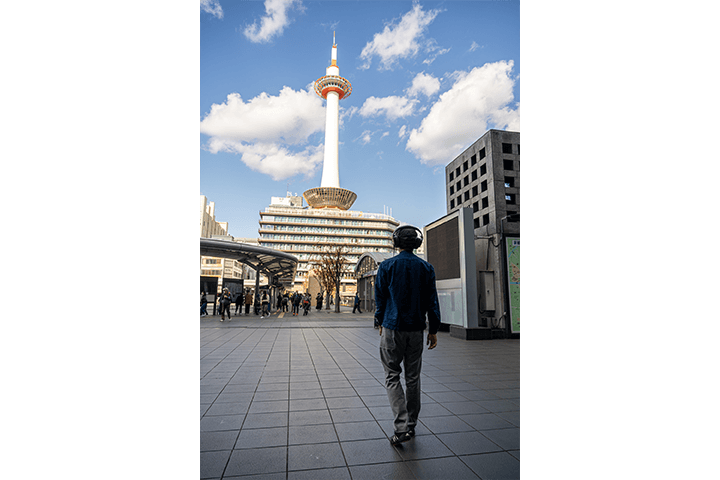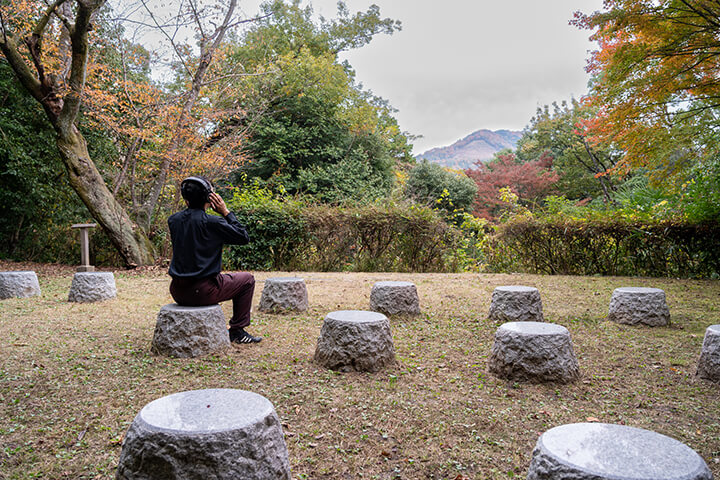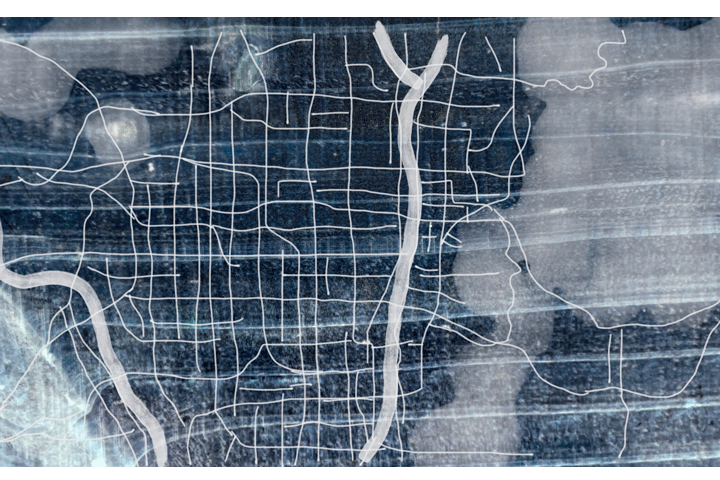 Imaginary stages emerge from sound. What if performances could happen all over the city?
In this program, artists conceive imaginary performance pieces that are experienced through audio in various locations in Kyoto. Audience members visit locations on a map distributed at the festival's Meeting Point. When the audio is played back according to instructions, a seemingly non-existent performance emerges from the scenery. In other words, we witness the performances through our imaginations. The project is a response to obstacles caused by the pandemic such as being unable to physically gather in the theater and the limitations of online streaming. Artists' visions can't always be realized, but that's also what makes them so exciting. Through the power of imagination, experience their wildest fantasy creations. With the help of audio, the usual scenery of the city transforms. Log off and go outside. Experience a new approach to theater to open up our closed off, post-pandemic minds and bodies to the outside world.
Artists:
Toshiki Okada (Playwright / Novelist / Director of chelfitsch)
Yudai Kamisato (Writer / Theatre Director)
Ayaka Nakama (Dancer)
hyslom (Artist Group)
Mika Masuda (Dancer / Writer / Director of mimacul)
Takuya Murakawa (Director / Filmmaker)
Narrator: Aki Takeda, Shunsuke Kadowaki, Jonathan Leflore, Misty Hill.
Locations:
Toshiki Okada — ROHM Square, ROHM Theatre Kyoto
Yudai Kamisato — Kyoto Station Central Exit / Aprecio Store (Manga Café) Yakushomae, Minami-ku Branch Kyoto / Saizeriya Kyoto Karahashi Branch / Karahashi Kadowakicho Area
Ayaka Nakama ― Yoshidayama ryokuchi kyūkei hiroba (Yoshidayama Green Space Rest Area)
hyslom — Higashikujo Minami Sannocho (Kyoto City Notice Board) (In front of hyslom's studio)
Mika Masuda — Rooftop, Takashimaya Kyoto Store
Takuya Murakawa ― Midorogaike
10.8 (Fri)-10.10 (Sun)
10.15 (Fri)-10.17 (Sun)
Box Office Opening Hours: 11:00-17:00

10.18 (Mon)-10.24 (Sun)
Box Office Opening Hours: 11:00-19:00

Total time required to travel to each location:
approx. 6 hours
Total listening time: approx. 60 minutes
(after visiting the reception, the audio files can be listened to until Sunday October 24th)

Language:
Japanese / English
Information:
After receiving a map from the box office, audiences can visit each location on the map (within Kyoto city) and listen to an audio recording specific to each location.
 
Please bring a smartphone and headphones to listen to the audio recordings.
 
Please note Kyoto Experiment does not cover transportation costs to and from each location or for any fees incurred when listening to audio recordings on a smartphone.
 
Customers without a smartphone may rent an audio device for a fee. Please note advance reservation is required and the number of devices are limited.
Box Office Location:
10.8-10.10, 10.15-10.17 ☞ Kyoto Experiment Meeting Point, ROHM Square, ROHM Theatre Kyoto
10.18-10.24 ☞ Kyoto Experiment Ticket Center

Toshiki Okada (Playwright / Novelist / Director of chelfitsch)
Playwright / Novelist / Director of chelfitsch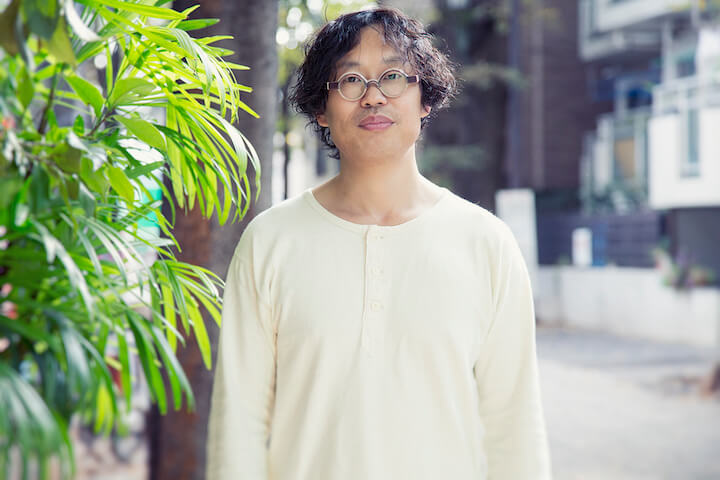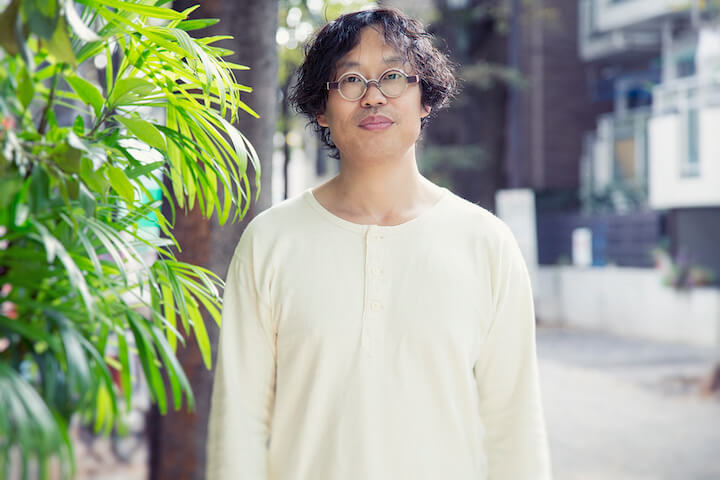 Born in Yokohama in 1973 and based in Kumamoto, Okada is a playwright, novelist and director of chelfitsch. His works are known for overturning conventional theatrical concepts and are renowned both in Japan and internationally. His work Five Days in March won the prestigious 49th Kishida Kunio Drama Award and his collection of short stories titled The End of the Special Time We Were Allowed was awarded the Oe Kenzaburo Prize. Since 2016, he has directed the repertory program at Münchner Kammerspiele for four consecutive seasons and his work The Vacuum Cleaner was selected as one of "The 10 Selected Productions" by Theatertreffen in 2020. In 2020, he won the 27th Yomiuri Theater Awards Selection Committee Special Prize for Pratthana - A Portrait of Possession and in 2021, he won The Yomiuri Bungaku-sho (prize for literature) with Unfulfilled Ghost and Monster - ZAHA / TSURUGA. https://chelfitsch.net/
Yudai Kamisato
Writer / Theatre Director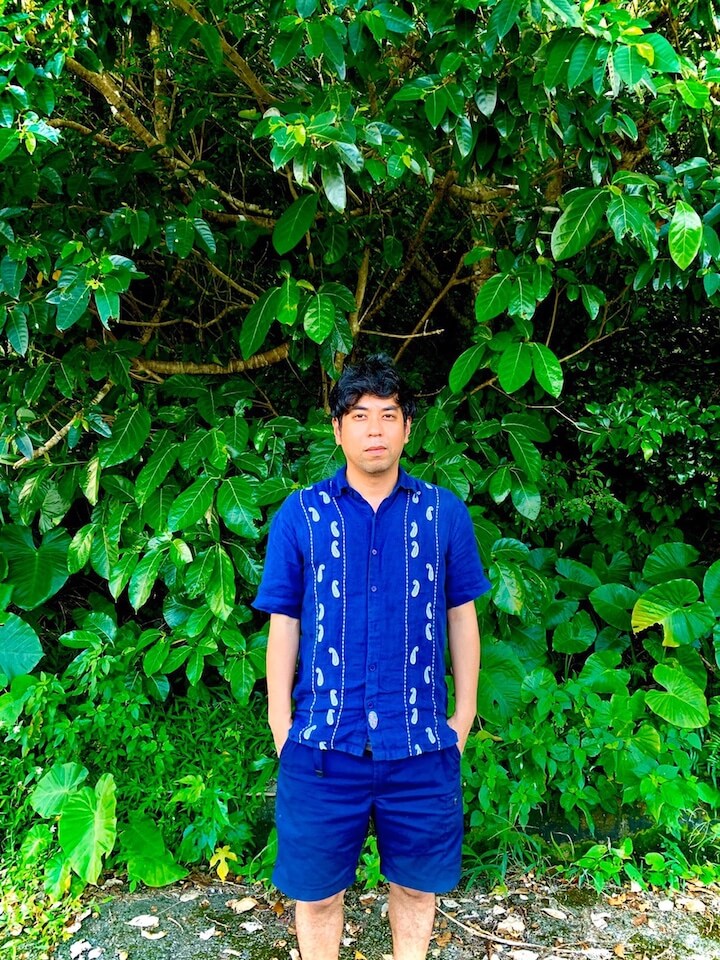 Born in 1982. In 2006, he won the best director award at the TOGA Directors' Competition for his staging of Desire Caught by the Tail, written by Pablo Picasso. In 2018, he won the 62nd Kishida Kunio Drama Award for The Story of Descending the Long Slopes of Valparaíso. Based on his own personal episodes collected while visiting various places, his works center around people who travel and cross borders. His work as a writer has attracted increasing attention in recent years, with his scripts appearing in the literary magazine Shincho and translations of his plays receiving performances and readings in Seoul, Hong Kong, Taipei, and New York. His first novel Exiled Baseball Boy was published in the June 2013 issue of Shincho. From October 2016 to August 2017, he spent a year in Buenos Aires, Argentina, on a grant from the Agency for Cultural Affairs. His non-fiction book People who cross borders—young people of Japanese descent in South America, a reportage of descendants of Japanese immigrants in South America is currently available from publisher Aki Shobo. https://okazaki-art-theatre.com/
Ayaka Nakama
Dancer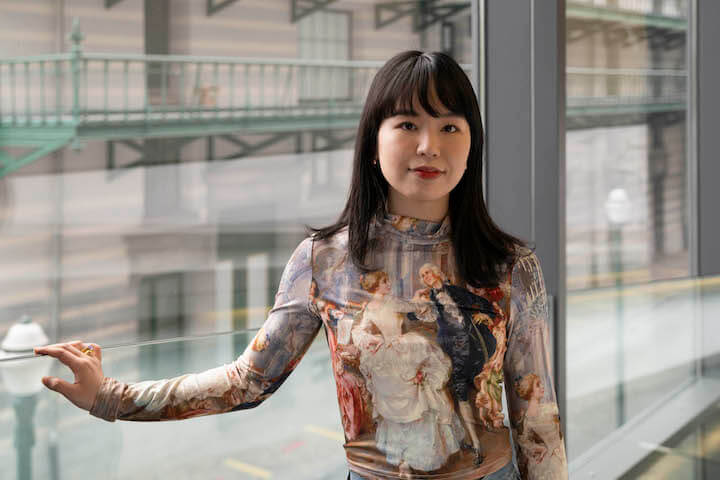 Born in Oita Prefecture in 1992 and based in Kobe, Nakama graduated the Rambert School of Ballet and Contemporary Dance (London) before becoming a scholarship student at dB Academy (Kobe) and receiving the Dancer Encouragement Award. While also creating her own works, she has also recently performed as a dancer in works by Mika Kurosawa, Reina Kimura, Toshiki Okada (chelfitsch) and contact Gonzo among others. Committed to the way the body is choreographed by someone or something, she pursues a phenomenon that she believes can only be called dance. She has been an associate artist of Dance Box since 2018. https://ayakanakama.wixsite.com/official
hyslom
Artist Group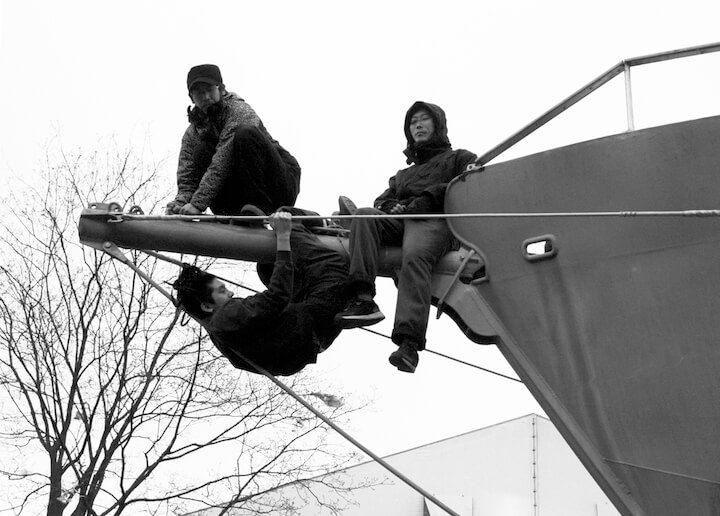 Founded in 2009, hyslom is an artist group consisting of Itaru Kato, Fuminori Hoshino, and Yuu Yoshida. Based on their experiences of confronting / encountering people and things in urban areas, and also incorporating the sense of discomfort this sometimes brings, the group practice "field play*" in various places. Through this method the group experiences a place or land with the body, video and photos and often presents this as a performance work. The group also develops memories of these performances into sculptures, theatre pieces and films. *As described by the late Yukichi Matsumoto of Ishinha http://hyslom.com/
Mika Masuda
Dancer / Writer / Director of mimacul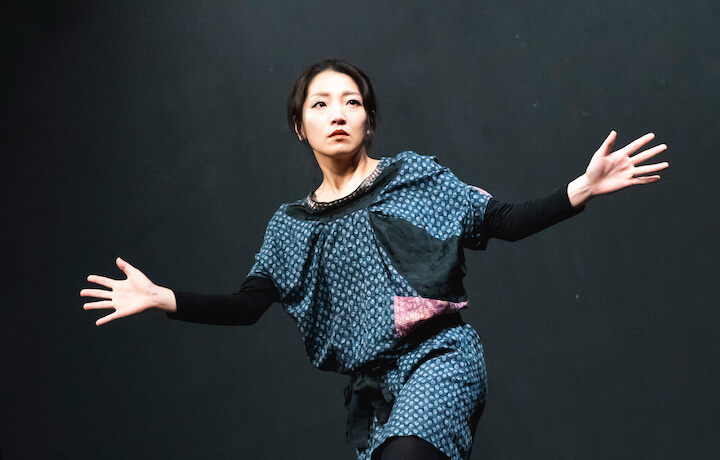 Born in Kyoto in 1983, Masuda studied Fashion at Kyoto City Dohda Senior High School of Arts before enrolling in the film and performing arts course at Kyoto University of the Arts (formerly Kyoto University of Art and Design) where she started dancing. Recently, she is active as director of interdisciplinary performance group mimacul which mainly presents stage works. She is also a writer under the name of Mikako Saga. In 2015 she received the 33rd Setagaya Literary Award in the Poetry Division for Mi Kotoba. She belongs to 301 Kukai. She is also a part-time instructor at Kyoto University of the Arts. Her first solo exhibition will be held in Kyoto this Autumn. https://mimacul.com
Takuya Murakawa
Director / Filmmaker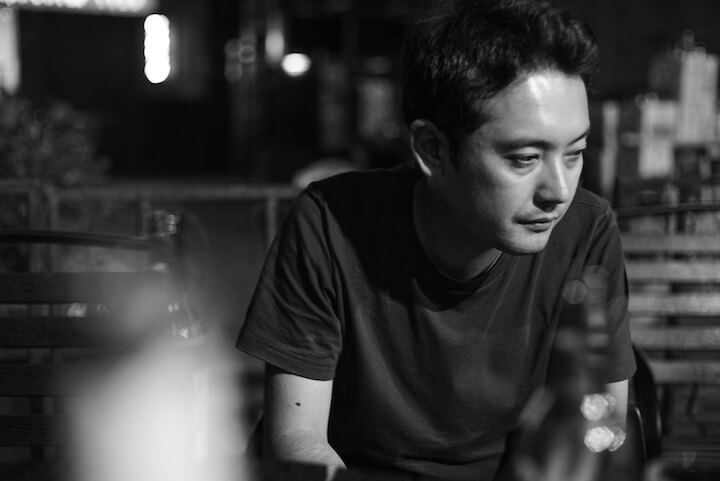 Employing documentary and fieldwork approaches, Murakawa's practice traverses multiple fields from video/film to theatre and visual art. His work, which is born on the boundary between fiction and reality, not only questions current methods of artistic expression but also inquires in to what 'reality' really is in the real world. His work Zeitgeber, which recreated onstage the relationship between a caregiver and the cared for, has been performed internationally in Germany and Singapore among other countries. Recent works include Independent Living (Kyoto Experiment 2017, Theaterformen 2018), Moonlight (ROHM Theatre Kyoto "Circulation Kyoto: Participatory Theatre Event Series" 2018, Festival/Tokyo 20) and Pamilya (Kibiru Fes 2020). In 2016, he stayed in Shanghai and Beijing as an East Asian Cultural Exchange Envoy for the Agency for Cultural Affairs. He is also a part-time instructor in the performing arts and film departments at Kyoto University of the Arts.
Audio recording advisor: Takuya Murakawa
Production cooperation: Europe Kikaku / OPOSS Inc., Ryoko Takahara
Translation: hanare x Social Kitchen Translation
Leaflet design: kyo.designworks.
Supported by The Saison Foundation
Organized by Kyoto Experiment